We are your reliable supplier of sofa cushions.
These are available either with feather stuffing or synthetic stuffing.

For more information or free samples, please do not hesitate to contact us.
We are looking forward to your inquiry.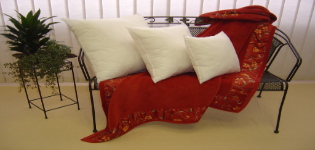 Synthetic cushion (washable)
Cover: polyester fleece
Filling: polyester hollow fiber siliconized
40 x 40 cm
50 x 50 cm
60 x 60 cm
Please note that we only have the three above-mentioned sizes for the synthetic sofa cushions.
We are sorry that custom-made products at this juncture are not possible.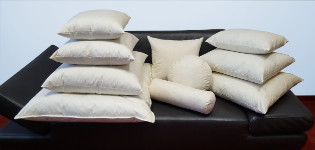 Sofa cushion with feather filling
Cover: clean cotton
Filling: half white goose and duck quill
40 x 40 cm*
40 x 50 cm
40 x 60 cm*
45 x 55 cm
45 x 45 cm*
50 x 50 cm*
50 x 60 cm
60 x 70 cm
60 x 60 cm*
30 x 50 cm*
15 x 40 cm Nackenrolle
40 cm Ø Rundkissen
50 cm Ø Rundkissen
60 cm Ø Rundkissen
80 cm Ø Rundkissen
80 x 80 cm Kopfkissen
40 x 80 cm Kopfkissen
60 x 80 cm Kopfkissen
*Are you looking for an even softer filling?
We alternatively provide the marked sizes also with an half white down filling.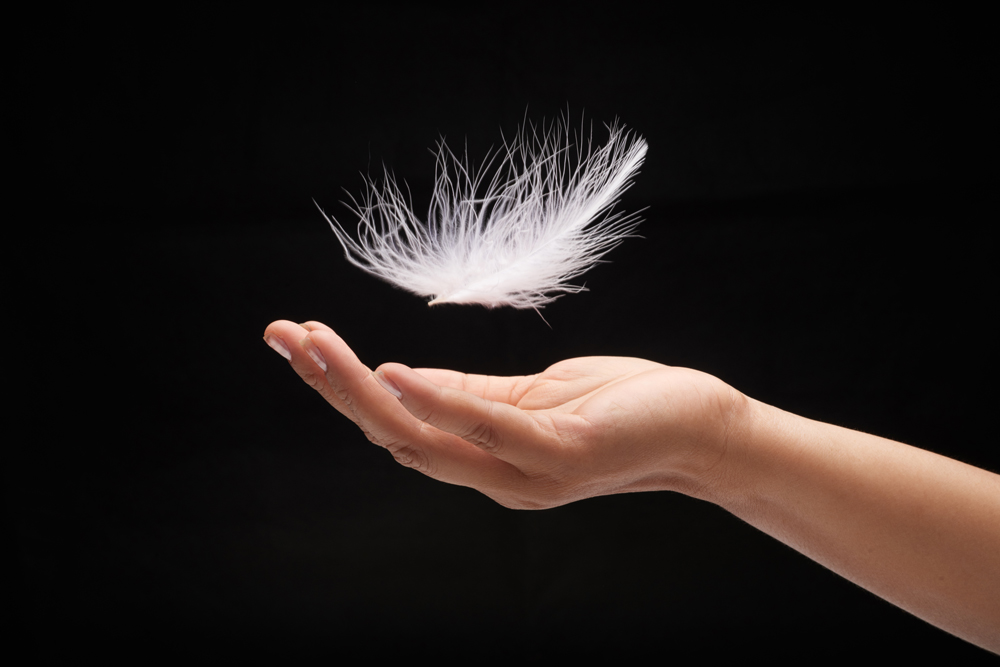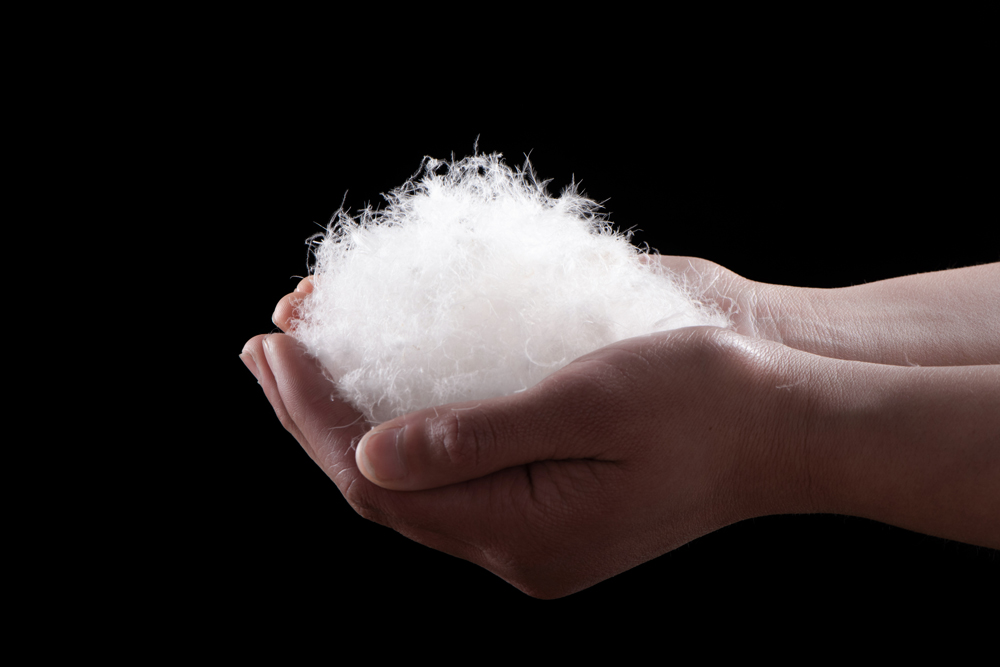 Filling:
If you are interested in filling material, please contact us by email.
(minimum purchase: 300 kg)